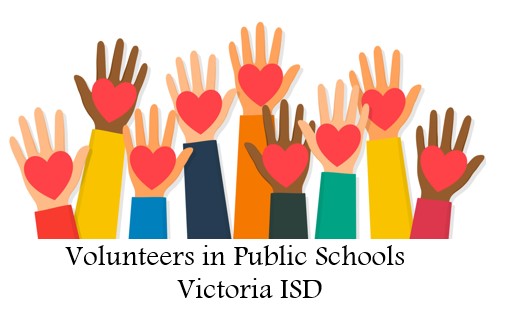 INFORMATION FOR THE VISD VOLUNTEERS IN PUBLIC SCHOOLS (VIPS) PROGRAM FOR 2022-2023
If you would like to volunteer for the 2022-2023 school year, applications will open on August 1, 2022.
All volunteers must complete a new application each school year.
For the 22-23 school year, there are new requirements for completing a volunteer application. Please read through the following steps.
Meet our VISD Volunteers In Public Schools Liaison...
Melissa Pena
Should you have any questions regarding your volunteer application or need additional information about VISD VIPS, please do not hesitate to reach out to Mrs. Pena.
PHONE: 361-788-9653
EMAIL: melissa.pena@visd.net